TCPS

PRESIDENTS MESSAGE
Recognizing the PBY Catalina Heritage Worldwide
---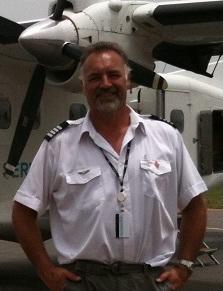 As the propeller turns…..
As we continue to move ahead and develop as a society, change is the constant we face. It has been not without growing pains but also with great blessings that we are where we are today.
As a new incoming president, I am honoured to find myself in the company of a great board of directors. Along with Oliver Evans, Wayne Powell and Patrick Phillips, I would like to welcome Derwyn Ross back on board as a new addition to the board.
As our new Secretary, Derwyn not only brings to us his spirit but also many years of experience in aviation and more specifically flying PBYs.
I would be remiss in not extending a huge "Thank-you" to our past-president, Mr. Patrick Phillips and Vice-President Ramona Reynolds. Their leadership talents and contributions to our society have truly helped further our efforts. Thank-you again Patrick and Ramona for all of your efforts and your offer of continued support as required.
Our web-site and Face Book page continue to be followed by a great many PBY enthusiasts and remain a strong focal point of our message to the world. They too have not been without a lot of time and effort that make up the behind the scene component of growing the society. Many other great ideas have been brought to us, but they also take personal time, effort and/or money. As always, any amount of any of these items are always greatly appreciated and accepted.
As we move ahead, we continue to:
– Increase our membership and develop a network with other like-minded individuals and societies.
– Actively search for personal PBY stories, photographs and paraphernalia.
– Continue to update our Interactive Website and informative Face Book site
Bob Dyck continues to offer us hanger space at the Pacific Boat Ltd hanger which is also the home of our featured PBY C-FUAW.
Happy landings! Jim.
.