TCPS

FOUNDING DIRECTORS
Recognizing the PBY Catalina Heritage Worldwide
---
Robert Dyck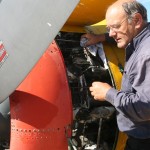 Charles Ellsworth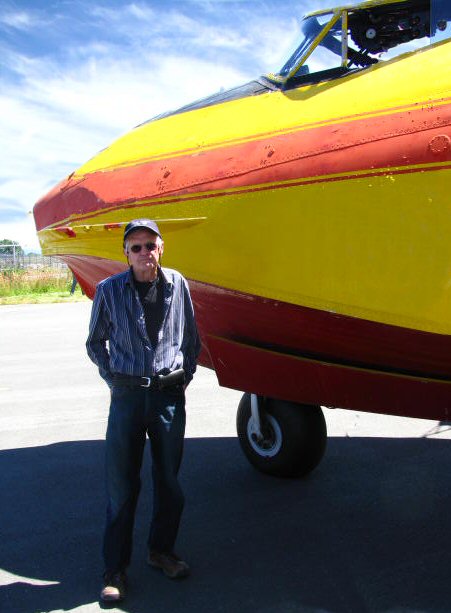 Chuck has over 50 years and 25,000 hours experience in aviation. He has more licenses and certifications than most of us could even imagine. He started crop dusting tobacco fields with a J3 cub and went on to be a pilot of unparalleled ability and became not only the Chief Pilot of commercial operations, but a water bomber pilot of great regard, an airshow pilot with a great reputation, and even a movie star!
Chuck Ellsworth was born in Newfoundland in 1935 before it became a part of Canada, so he holds both Canadian and British passports. Retired and living in Nanaimo on Vancouver Island, B.C., and earns his living training pilots and ferrying PBYs all over the world.
Recent jobs have taken him to South Africa, Portugal, France, and England. He flew a PBY war bird restoration from South Africa to England. From there to a flight museum in Virginia Beach via Iceland and Greenland. In Portugal he trained five Australian pilots to fly a Catalina owned by the Australian Historical Aircraft Restoration Society of Sydney.
"The reason I fly Catalina's is that it gives me a chance to travel all over the world to work with interesting people doing what I love,". "I'm on the phone and the Internet with people in more than 40 countries. At my age and with more than 25,000 hours, I have retired, but I'm still having way too much fun."
---
Gordon Wirth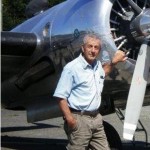 Gordon Wirth obtained his PPL at the London School of Flying in a DH-1 (Chipmunk) at Elstree, England. On his return to Canada he obtained his Commercial License at Harrison Airways in Vancouver, B.C. Following this, he joined the Westcoast Fishing Flying Club, obtained a float endorsement and built up sufficient float time to get a job flying bush. While attending Law School, he flew summers in Northern Ontario flying Beavers (DHC-2) and single engine Otters (DHC-3). In 1986 he joined a group that flew a DC-3 around the world and obtained the coveted DC-3 endorsement on his license.The trip around the world was part of Expo 86 and the celebration of the 50th anniversary of the venerable DC-3. He personally owned five Beavers during his flying activities.
---
James Vissers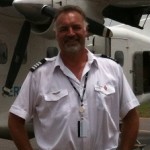 An Adventurer, Jim has always had a hard time keeping his feet on ground. At 17, he was already an accomplished glider and private pilot. Within a short time his commercial career was launched fighting forest fires from the flight deck of a PBY.
His 40 years of flying has placed him at the controls of many other notable aircraft, including the PBY Catalina, the Super Cat PBY, Martin Mars, Grumman Albatross, Canadair CL-215, Douglas DC-4, Curtis C-46 Commando and Dornier D228. Still active in his career as a pilot and AME Jim spends much of his time flying in Canada's high Arctic.
---
Raymond Williams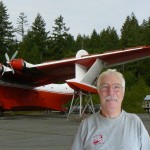 Ray began his career in 1966 and spent a large portion of it working with radial engines in the North maintaining aircraft like Beavers, Otters and DC-3 's.
He flew as flight engineer on the Martin Mars water bomber and was Chief engineer for a large fleet of PBY water bombers.
Ray spent many years maintaining a fleet of Super DC3's and has devoted many years concentrating on aircraft structures and modifications, particularly on PBY's.
---
Derwyn Ross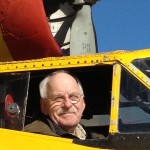 Influenced as a young lad by his father's tales on a Lancaster, watching the DC-3's take-off, Stearman and TBM Avenger crop dusters getting his private pilot's license seemed a natural progression.
After roaming western Canada building hours in his Fleet Canuck, Derwyn began his career bush flying in Northern Ontario, six summers with The Flying Fireman fire fighting in PBY Catalina Water Bomber and a long season flying a Twin Otter before fulfilling his childhood dream to fly a DC-3 in 1986. Derwyn retired from flying in 1988 but continued his travels as a tour bus operator for the next 15 years.