Welcome


to
THE CATALINA PRESERVATION SOCIETY

---
The Catalina Preservation Society gratefully acknowledges that volunteer time for this project was graciously provided by a number of incredibly talented people and the brilliant research of the Canadian Department of National Defence, Directorate of History and Heritage.
The project team would like to extend our appreciation to all our colleagues at the Society, Museum and Corporate level who participated in, or supported this project.
---
OUR PLANE
Consolidated PBY-5A Catalina
Manufactured in CANADA by Canadian Vickers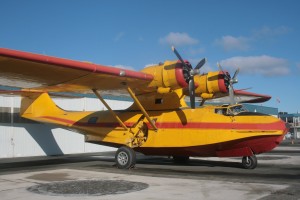 Under License from Consolidated Aircraft, Canadian Vickers in Cartierville Quebec (A subsidiary of UK parent Co. Vickers Ltd) was awarded a contract in 1941 to produce the United States designed PBY-5A Catalina for the Royal Canadian Air Force.
In 1943, PBY-5A RCAF #11024, one of 359 was rolled out the door awaiting its first assignment at RCAF Western Air Command Patricia Bay, Victoria, British Columbia.
---
After a career spanning 64 years, PBY Catalina  C-FUAW was purchased privately by Pacific Flying Boats Ltd. and returned home to Victoria, British Columbia, Canada, in November of 2010.
In 2011 a group of six aviation enthusiasts began The Catalina Preservation Society as the supporting organization for PBY-5A Catalina  C-FUAW.
---
OUR GOAL
To purchase and preserve PBY Catalina C-FUAW in the fine airworthy condition it is in today.
OUR MISSION
Stimulate the imagination of a broad audience by showcasing PBY Catalina C-FUAW to the public "Bringing Life to Yesterdays PBY Catalina"
OUR VISION
Inspire the imaginations of all by allowing everyone the opportunity to view, tour, crew or pilot PBY Catalina C-FUAW helping in its preservation for all to enjoy
---
---