PBY CATALINA SOCIETIES AND MUSEUMS 
Recognizing the PBY Catalina Heritage Worldwide
---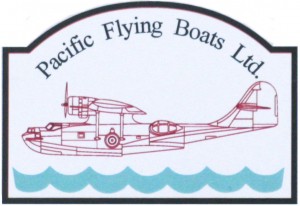 Pacific Flying Boats Ltd. services are not limited to the list below.  Any clients needs can be accommodated. Flight Training and Crew Training, Film Work, Airshows.Read More
---

The Canada Aviation and Space Museum as Canada's national museum has earned an international reputation and following and is recognized as having the most extensive aviation collection in Canada and one which ranks among the finest in the world. Read More
---

The BC Aviation Museum Society is dedicated to preserving aircraft and aviation artefacts. We collect, restore and display aircraft and artefacts related to the history of aviation in Canada, with emphasis on British Columbia  Read More
---


"Canadian Warplane Heritage Museum, a non-profit living museum featuring aircraft used by Canadians or Canada's Military from the beginning of World War II to the present."
The Museum's collection includes aircraft that really fly and several that remain on static display and are interactive workshops. Read More
---
CANADIAN VICKERS OA-10A "Catalina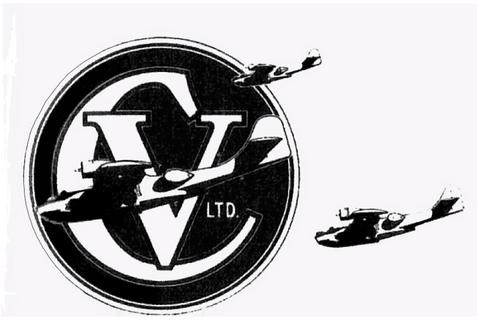 "CANADIAN VICKERS OA-10A "Catalina"
Seldom publicized except as a sub hunter the famed Catalina flying boat was capable of doing a lot more than just dropping depth charges… When naming Army Air Force planes of WWII one automatically recalls "Mustang" and "Thunderbolt" fighters, "Flying Fortress" and "Liberator" heavy bombers, or "Mitchell" or "Marauder" mediums but what about "Catalina's"? Navy planes you say. Yes, but Army Air Forces too. They were part of a little known and seldom remembered AAF component – the Emergency Rescue Squadrons. They served with distinction saving lives in the Pacific and out of England also. These Vickers OA-10A Catalina's, Canadian built versions of the Consolidated PBY-5A, were not just there they were in the heart of the action. Throughout operations it was the wonderful Catalina's of the Army Air Force that did the yeomen work. Read More
---

"In 1939 Boeing of Canada, headquartered at Vancouver, B.C., built a huge manufacturing factory on Sea Island beside the middle arm of the Fraser River to build aircraft for the war effort."
The Boeing Aircraft Company's Sea Island, BC plant was well known during WWll for building PBY Catalina Aircraft for off-shore air patrols and the mid section of the B-29. Boeing Aircraft of Canada built 362 PBY flying boats and amphibians designed by Consolidated Aircraft of San Diego and 16 British-designed Blackburn Shark torpedo aircraft for the Royal Canadian Air Force. The RCAF called the PBY's Cansos.
According to the book, Richmond Child of the Fraser, page 160; in 1939 the Sea Island Aircraft plant was the only plant in Canada to build the Catalina PBY Flying Boat. There was also an amphibious equivalent, the PBY-5A.
Read More
---


After the Royal Air Force, the Royal Canadian Air Force was the next biggest user of the PBY's.
The RCAF operated thirteen squadrons; five on the Canadian west coast, six on the east coast and two overseas. In the RCAF, the Catalina's first went into service in Eastern Air Command with No. 116 Squadron at Dartmouth on 28 June 1941. Read More
---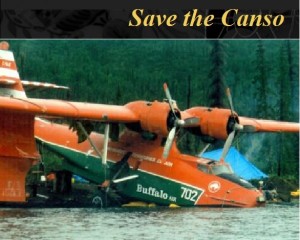 "The restoration is moving along very well and we want to keep everyone updated through this page. Things may get a little slow from time to time (it's sort of like watching paint dry) but please keep checking back.
Welcome
The Fairview Aircraft Restoration Society (FARS), a non-profit organization, was formed to be the operating wing of the Canso PBY-5A, C-FNJE. FARS is currently coordinating the restoration of the Canso, raising funds to help rebuild the aircraft and planning to provide hanger space for C-FNJE and other historic aircraft. Upon completion of this restoration, FARS will organize demonstrations at airshows and community events to provide school children and the general public the opportunity to share in a part of Canada's rich history.
Read More
---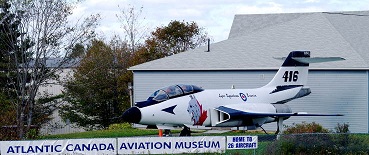 Atlantic Canada Aviation Museum (waiting to send for permission)
The Atlantic Canada Aviation Museum is devoted to preserving all aspects of Canada's Atlantic aviation heritage. Owned and operated by local volunteers who maintain an extensive display of civilian and military aircraft, hundreds of books, artifacts, badges and uniforms. Designed to be informative, visitors will leave with a greater knowledge and appreciation for aviation.Read More
---


"The Catalina Society is the supporters club for the PBY5A Catalina"
Our aim is to keep this beautiful old flying boat airworthy for many years to come. By forming the society, we have brought together people who share our aim. But more importantly, you will be joining a dedicated group of enthusiasts who can proudly associate themselves with their aircraft.Read More
---

"A working Museum"
"Looking at planes that are locked up with ropes around them is boring," says Hans Lauridsen, the museum founder. "I would rather people coming into the museum see planes that are being worked on, with engine cowlings open."
---


"A recovery project by the National Guard and volunteers from Alaska Aviation Heritage Museum salvaged the wreck in 1987, transported from King Salmon to Anchorage and Alaska Aviation Heritage Museum."
This model had a bow turret with twin 30 calibre machine guns and self sealing fuel tanks and hydraulically actuated tricycle landing gear for amphibious operations. During WWII it was used in anti-submarine patrol, observation, search and rescue. This model of PBY cruised at 125 knots, a ceiling of 15,800 feet with 2 engines rated at 1200 hp each. It carried a crew of 8.
10th Air Rescue Squadron (ARS), an active duty squadron organized at Elmendorf Field in 1946 and mostly manned by Alaskans.
The 10th had itself inherited the tradition of the 924th Quartermaster Company, Boat (Aviation), a rescue unit which was constituted in Alaska on 14 June 1942, saw action during the Aleutian Island Campaign, was redesigned the 10th Emergency Rescue Boat Squadron on 3 July 1944, and was inactivated on 8 March 1946.Read More
---


"In addition to rescuing shipwrecked pilot, the PBY was illustrated in 1940 under the badges British Coastal Command Squadron 209 in identifying the Bismarck."
When the Japanese attack against Pearl Harbor, many of the U.S. Navy Catalina went up in smoke. Then used to recognize the movements of the Japanese fleet from the Aleutians, the PBY Black Cat became famous. Then he participated in the protection of convoys and successful hunting U-boats in the eastern Atlantic as the Madcat. Read More
---
Temporary Listing awaiting permissions"
"Welcome to the Aviation Heritage Musem"
"The Royal Australian Air Force (RAAF) ordered its first PBY-5 Catalina's in 1940. By the end of the war, the RAAF had taken delivery of 168 Catalina's. The RAAF used Catalina's in a wide range of roles including reconnaissance and anti-submarine patrols, offensive mine-laying and air-sea rescue. In addition, RAAF Catalina aircraft were used to transport Australian personnel back to Australia at the end of the war. The RAAF retired its last Catalina in 1952.
Several squadrons of PBY-5A and PBY-6A Catalina's in the Pacific theater were specially modified to operate as night convoy raiders. Outfitted with magnetic anomaly detection gear and painted flat black, the "Black Cats" attacked Japanese supply convoys at night. Catalina's were very successful in this highly unorthodox role.
Between August 1943 and January 1944, Black Cat squadrons had sunk 112,700 tons of merchant shipping, damaged a further 47,000 tons and damaged 10 Japanese warships.. .Read More
---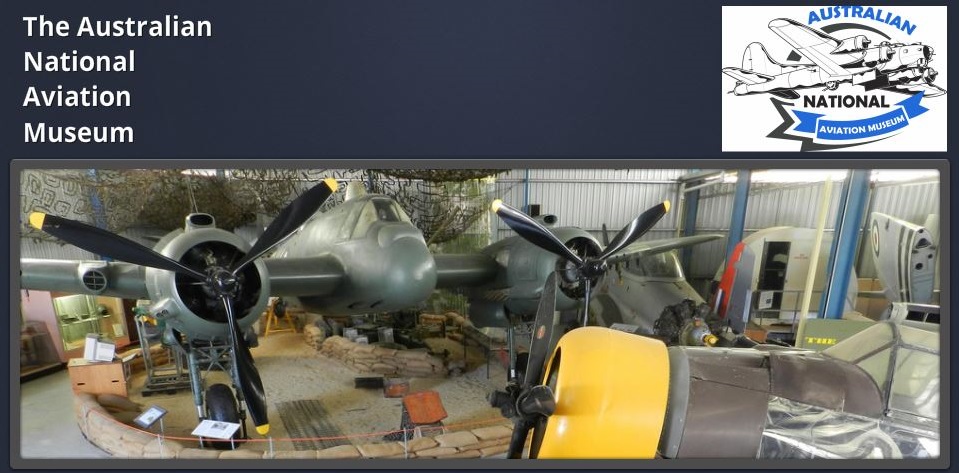 "A PBY Catalina story of the people and machines"
The The Australian Aircraft Restoration Group was formed in 1962 as a volunteer group by members of the Aviation Historical Society of Australia, who undertook to recover and preserve a DAP Beaufighter under threat of scrapping after years of use at the Children's camp at Portsea.
Following donation of the Beaufighter in April 1962, a Wackett Trainer was purchased, followed by the oldest complete aircraft in the collection, a DH60G Gypsy Moth.
1963 was a busy year for the group. In January they bought an Avro Anson from Flinders Island Airlines, and in May bought a Meteor from the Department of Supply. TAA donated a Tiger Moth in mid-1963, and the year was rounded out by purchasing a Wirraway from CAC.
Early in 1964, most of the collection was moved to a service station north of Lilydale, where the Gypsy Moth and Wackett were put on display. Later in the year many of the aircraft were taken to a market garden adjacent to Moorabbin Airport.
In October 1964, a Proctor was donated, and by this stage the Department of Civil Aviation had agreed to lease the group land at Moorabbin Airport, with a fence erected on May 20th 1965.
In 1966, the AARG returned for another look at the farming district near Colac and collected a Kittyhawk fuselage, while February 1967 saw the most spectacular arrival when a Fairey Firefly was flown from Bankstown to Moorabbin.Read More
---


"The CATALINA is a symbol in Australia's history."
The Catalina Flying Memorial was originally founded by members of the Seaplane Pilots Association of Australia with the original intention of buying, restoring and operating a PBY Catalina aircraft for the benefit of the Catalina Association of NSW and the Catalina Aircrew Group and of course it is supported by the Sunderland Association and the RAAF Maritime Squadrons.
As the first PBY Catalina, now VH-PBZ, had been taken over by the Historical Aircraft Restoration Society and operated from Albion Park (Wollongong) the Catalina Flying Memorial Ltd turned its attention to getting another Cat for the heritage listed Rathmines Base in Lake Macquarie, in conjunction with the Lake Macquarie Historical Society and the Rathmines Catalina Memorial Park Trust. .Read More
---
The Catalina Club of New Zealand is focused on the preservation and operation of New Zealand's only PBY-5A "Catalina" twin-engine World War Two Canso amphibious flying boat, ZK-PBY. This is one of only a few remaining operational Catalina's left in the world. Sadly, news from 'down under' about The Catalina Club of New Zealand's Catalina ZK-PBY (formerly a RCAF Canso A, serial 11054) is not particularly good. Due to structural issues, the aircraft has not been able to fly over the winter air show season and is currently grounded. Work is required to remove corrosion from parts of the wing although apparently the spars are intact. As major work will be required to rectify the situation, it is planned to recover the fabric rear section of the wing at the same time. The following details were passed on by Lawrence Acket of the Catalina Club at the beginning of April: "The Catalina Club is determined to return the aircraft to airworthy condition.Read More
---


"We would like to create a site that will be not only an informational resource, but one that is academic in quality"
We are launching a project dedicated to Lend-Lease. While concentrating on Lend-Lease to the Soviet Union other countries or recipients will not be neglected. We would like to create a site that will be not only an informational resource, but one that is academic in quality. Read More
---
Welcome to the pages of the Consolidated PBY-5A Catalina. The oldest (1941) and without a doubt most beautiful still flying Catalina on the world. It is the second one in the main continent of Europe. You can fly in it and experience landing on the water, sponsored by your company or as an individual supporter and thus help to keep this historical heritage flying. That is the main purpose of the Stichting Exploitatie Catalina PH-PBY.
We cannot make it more unique!
For quite some time a group of volunteers has been occupied with restoring aeroplanes for display in museums. Of course part of the reason was to avoid that historical heritage would disappear abroad. During the organisation of the 50 year jubilee of Squadrons 320 and 321, the oldest Dutch Air force squadrons, several initiatives were taken. One of those was the founding of Stichting Neptune Association(SNA). This way, with support of the Dutch Navy, we hoped to prevent that historical heritage would disappear and it offered structure for the organisation.
Read More
---


On 20 Jul 04 I paid a visit to Naval Air Station Valkenburg, where the Stichting Neptune Association (SNA – Stichting translates to Foundation) has its headquarters. NAS Valkenburg is to be closed by Nov.2005 and over the years defense cutback curtailed units and saw squadrons being disbanded. The SNA has found plenty of space in one of the hangars. Consolidated PBY-5A Catalina PH-PBYRead More
---


"This one is, definitely, the most representative as well as the most mythical"
U-Boat Hunter, Photo Reconnaissance Aircraft, Transport Plane, Firefighter, Flying studio for the French TV channel TF1 on « Operation Okavango »… This Catalina has almost made all operations she has been pictured, and then fit. About 4 000 have been built; today only about fifteen of them are still flying. This one is, definitely, the most representative as well as the most mythical.Read More
---
Black Cats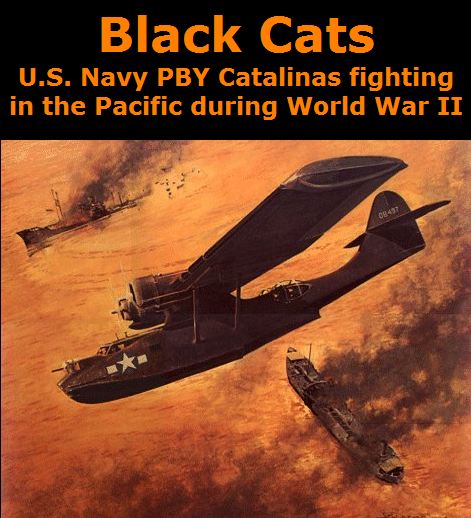 "They were known as the "Black Cats."
Flying from the island of Guadalcanal during World War II, a squadron of black-painted PBY Catalina flying boats that operated mainly at night wrote another proud chapter in the history of U.S. Naval aviation. They were known as the "Black Cats."  Their victories led the way to other Black Cat squadrons, who were also very successful. More
---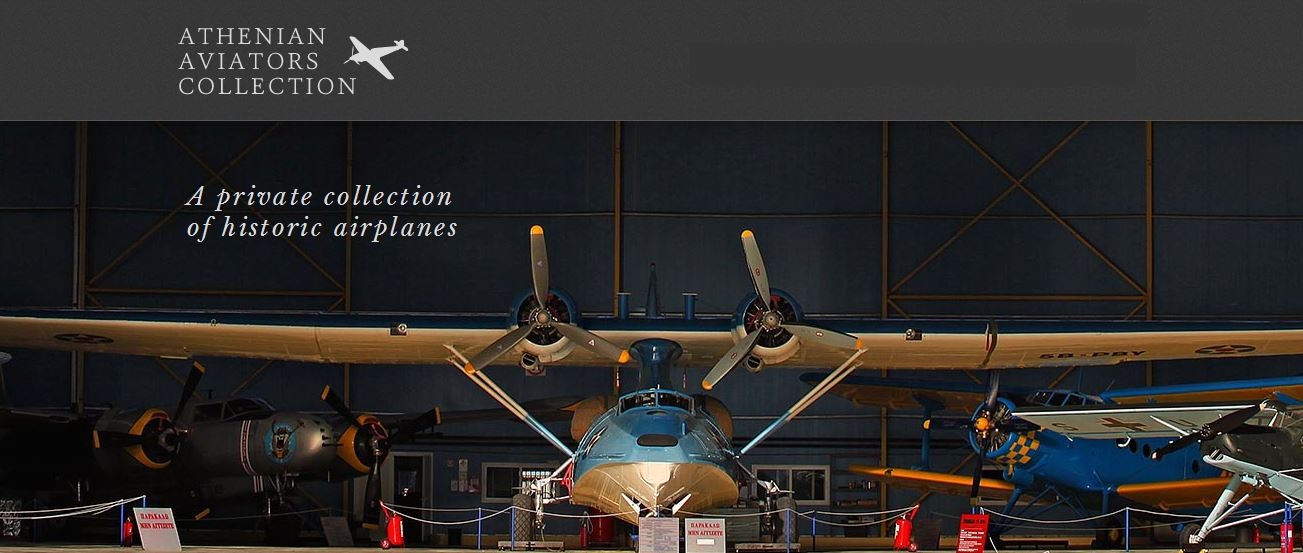 This is the story of two people, Minos Kyriakou and Stelios Loumakis sharing a common passion for aviation.
This private collection was born in 1994. Minos Kyriakou asked Stelios about amphibious aircrafts and the Catalina and Stelios described the plane and its historical value with big enthusiasm. This is when Minos decided to buy the first airplane of his collection, a PBY-Catalina. Read More
---
Second Emergency Squadron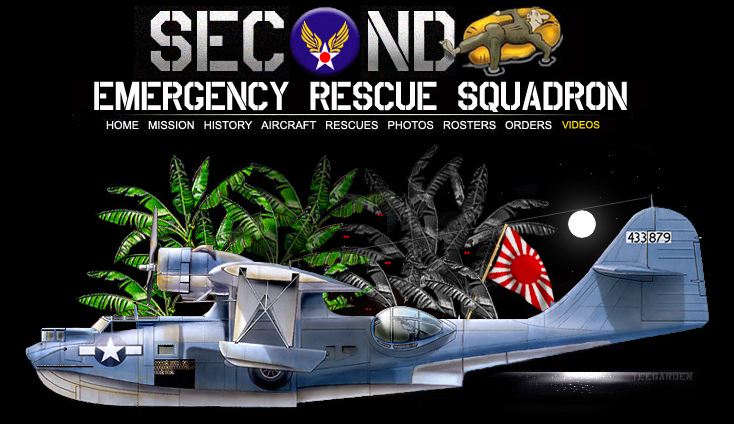 "CANADIAN VICKERS OA-10A "Catalina"
Seldom publicized except as a sub hunter the famed Catalina flying boat was capable of doing a lot more than just dropping depth charges… When naming Army Air Force planes of WWII one automatically recalls "Mustang" and "Thunderbolt" fighters, "Flying Fortress" and "Liberator" heavy bombers, or "Mitchell" or "Marauder" mediums but what about "Catalina's"? Navy planes you say. Yes, but Army Air Forces too. They were part of a little known and seldom remembered AAF component – the Emergency Rescue Squadrons. They served with distinction saving lives in the Pacific and out of England also. These Vickers OA-10A Catalina's, Canadian built versions of the Consolidated PBY-5A, were not just there they were in the heart of the action. Throughout operations it was the wonderful Catalina's of the Army Air Force that did the yeomen work. More . Read More
---


"Purposes of the Eighth Air Force Historical Society of Minnesota"
One of our purposes is to perpetuate, preserve, and share the history of the 8th Air Force, and other US veterans, and remember their service to our country. All presentations and meetings are free and open to the public. The organization is educational, non-profit, and preserves our history and cultural heritage.
Read More
---

"History that is not remembered is history that never happened"
Welcome to the PBY Catalina Foundation website.
To those who have come to us for the first time, please tour around the site. We hope that you enjoy what we have put together regarding the history of a great aircraft and her ground and flight crews. This is just the beginning of a new phase in the Foundation's history toward the goals set forth as a 501(c) (3).
For those who have returned after some years of absence, welcome home. Like the Phoenix, we are renewed to continue the mission of preserving the PBY Catalina's aircraft and history.
We plan to do this with the help and donations from ex-crew and the rescued. Their children and grandchildren will be of pivotal importance to aid us in the research from letters home, flight logs, diaries, and personal stories. We will also look to corporate funding, foundations, and other interested parties to support our various projects that still include MIA research and we are also planning a movie. Yes, a movie.
Tax deductible donations will be greeted with a "Thank You Gift" from the gift shop. As we move forward with our plans, we will develop other levels of donations and "Thank You Gifts" to support our expanding programs.
We cannot do this without your support. We will continue to expand our "Chronicles" with stories, poems, and cartoons supplied via our research and contributions from the PBY community. Remember: "History that is not remembered is history that never happened".
Allen L. James Read More
---

"The Lake Superior Squadron 101 is part of the Commemorative Air Force. The CAF is an all-volunteer organization of women and men devoted to keeping vintage World War II aircraft flying and honouring the people who flew them."
The Duluth Unit has a PBY Catalina on permanent display which is undergoing restoration to convert it from its current fire fighting capacity to its WWII appearance.
Consolidated's Catalina, or "Cat", was one if not the most successful and famous flying boat ever in service. It was widely renowned for its ease of flight, for its durability and for its reliability, its range and versatility.
It originated from the P3Y, which first flew on 28th March 1935, constructed on a demand of the Navy for a replacement of the old Martin and Consolidated flying boats then in service, and was bought right away by the Navy, which ordered sixty of the flying boats build, under the designation PBY-1. Soon thereafter, with the first test flights completed, the Navy ordered the slightly improved PBY-2 and PBY-3, 115 of them, and the PBY-4, introduced in 1938, was the first with the complete looks of the well-known flying boat: two Twin Wasp engines, and the unique glass bubbles on the after fuselage. All these variants differed little from each other, and neither did the following PBY-5 and -6, their main differences being, in addition to the nose noted, a steadily increasing range and armament.
Read More