Our Library
---
Books
A story of Patrol Squadron Eleven (VP-11), a Navy PBY Catalina Patrol Squadron of WWII stationed at Naval Air Station Kaneohe Bay Hawaii.
This account relates details of the mostly-untold description of this PBY Catalina squadron just prior to and at the beginning of WWII along with the horror and panic that greeted Patrol Squadron Eleven on that sleepy Sunday in December 1941. This chronicle also tries to capture the courage and self-sacrifice of those who kept the faith when hope was lost and their will to turn tragedy into triumph and defeat into victory. This story is pieced together from a variety of sources including war diaries, action reports, message traffic, official and personal correspondence, and other documents. This narrative is dedicated to the memory of those who gave their lives for their country, while serving in VP-11 during World War II.
---
A great book to spend a couple of evenings relaxing in your favorite chair reading. Howard Miner was a student at a small Midwestern college when WWll broke out. His journey through training and tours of duty as a PBY pilot in the South Pacific are skillfully captured in his art and narratives, framing a wartime drama with a personal coming of age story. This memoir has been reconstructed from a small library of personal artwork, journal entries, and writing, providing an enjoyable behind the scenes look at the Navy Black Cats. The descriptive verse from the artist's viewpoint gives us a creatively told and intriguing portrayal of WWII's Pacific Theater.
---
A well-illustrated aviation adventure story involving a worldwide search for an airworthy PBY-5A "Catalina" flying boat.
A fascinating personal account of one man's dream of bringing a PBY Catalina back to New Zealand, flying and sharing that part of New Zealand's aviation heritage with the public,
A hugely ambitious project fraught with uncertainty, drama and  disaster.
A dramatic first-hand account of a night-time ditching of a Catalina and its abandonment and crew rescue in the mid-Pacific Ocean.
But there is more human interest along the way and the book is dedicated to Ilama Dawe and Jacqui Bland, both of whom were cancer patients of the author (who was also a doctor in general medical practice); and both of whom had developed an interest in "the Catalina project". The aircraft now raises donations for the Cancer Foundation as part of a "Flying in the Face of Cancer" project.

---
Newly Acquired Editions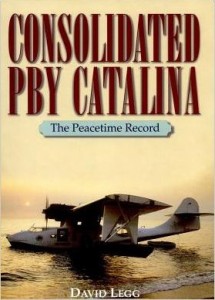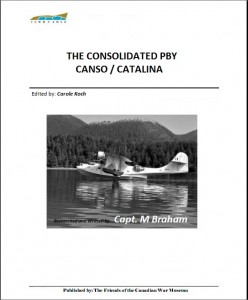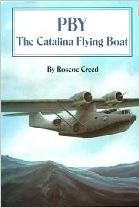 Consolidated PBY                        The Consolidated PBY                      PBY The Catalina
Catalina                                             Canso / Catalina                                    Flying Boat
by:David Legg                                                     by:Capt. M Braham                                       by:Roscoe Creed
---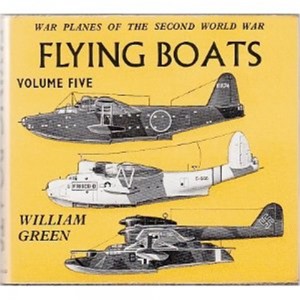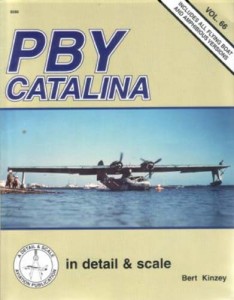 Flying Boats                                      PBY Catalina in
Volume five                                       Detail and Scale
by: William Green                                 by: Bert Kinzey
---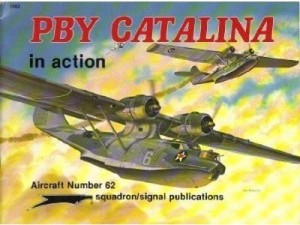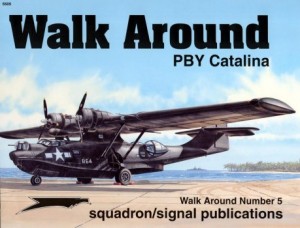 PBY Catalina in action                           Walk Around PBY Catalina
by:Captain W.E. Scarborough                                             by: Captain W.E. Scarborough
Excellent resource material for the study and appreciation of the PBY,  filled with photos,
plan drawings, and detailed descriptions of the many variants of the Catalina flying
boat, along with historical notes on their development, usage, and combat records.

---
PBY Catalina Water Bombing
History of Aviation in the BC Forest                                    Field Maintenance Manual
Service Air Tanker Operation                                             for Aerial Tanker Installation
by: Gord Bell                                                                           on PBY -5A Aircraft