TCPS
PBY CANSO 11024
Recognizing R.C.A.F. PBY Canso 11024 Pilots and Crew
Flight Officer Carl Ensom and Leading Aircraftman Lionel Churchill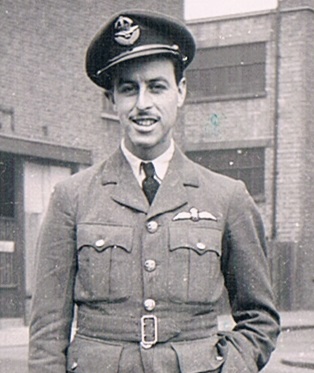 My Grandfather, Carl Ensom Sr, died at his home in Comox, BC, in the summer of 1991.
A year or so before his death, he took me into his meticulously organized den and showed me two black-and-white photographs hanging on his wall taken during his days as a pilot in the RCAF. He told me that these two photos were to become mine someday.
The first photo was of a group of five P-2 Neptunes taxiing down a runway, with a note on the back explaining that his was the lead aircraft.
The second photo was of him standing on the wing of a Canso in the waters off of Newfoundland in the earlier 1950's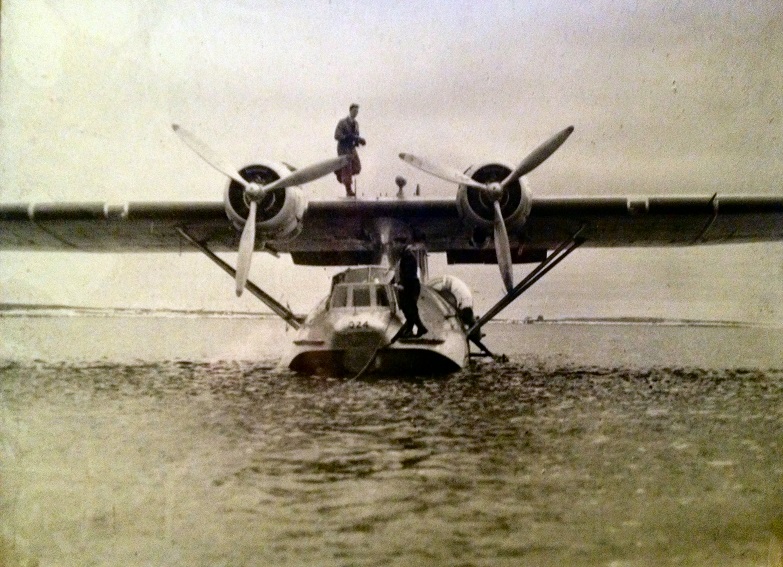 A few months ago, and some thirty plus years after seeing these photos for the first time, I looked again at the image of my grandfather standing on the wing of the Canso and began wondering where

this particular aircraft may have ended up, and what happened to it.
Knowing that it had been close to sixty-five years since the photo was taken, I assumed that if any record of this aircraft could be found, it would have a notation of it being stricken from the RCAF's inventory with no further information available.
However, as it turned out, finding information on this aircraft proved to be incredibly easy.
Looking at the photo, there is a distinct "024" painted onto the nose of the Canso, so using Google, I searched for RCAF Canso 024, and was pleasantly surprised to find a link to www.pbycatalina.com.
Surprisingly I learned that the same aircraft from the photo in Newfoundland, RCAF Canso 11024, was currently less than fifteen minutes from my home.

Further to this, the aircraft was undergoing a meticulous restoration to turn the clock back to how she would have looked in her RCAF configuration, just as she did in the photo.
Wishing to know more about how often, and where my grandfather flew 11024, I opened his pilot log books and found all the instances times where he had flown this aircraft, beginning 28 March 1951, and continuing on for many flights before 11024's final entry in 19XX.
The thing that really caught my attention was an entry made on 8 October, 1951: throughout all the many entries in his logbook, which begins in the summer of 1943 and details numerous bombing runs over Germany in a Halifax during the last few months of the war, his co-pilot was always an Officer, as one would normally expect. However, there was one particular occasion in which I noticed that his co-pilot happened to be an NCO. This flight occurred on 8 Oct 1951 and lists Leading Aircraftman (LAC) Churchill as the other member on-board.

LAC Churchill is my other grandfather, both grandparents flew together a year after my father was born, and more than a year before my mother was. I stared incredulously at this entry in a log book which hadn't seen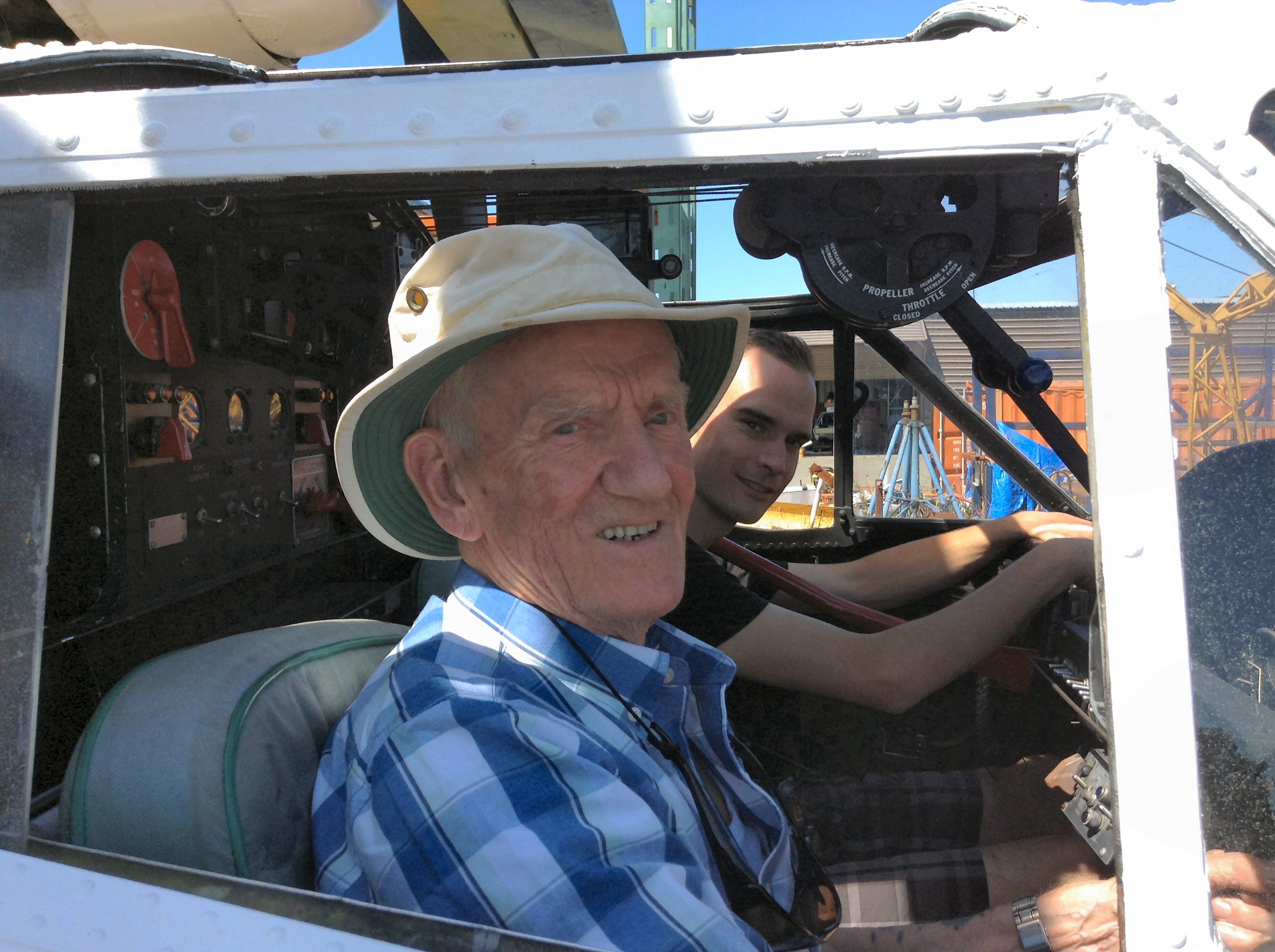 the light of day in many years and wondered what the chances were of an aircraft that had had both of my grandparents sitting side by side in it 64 years earlier, fifteen minutes from where I lived. Add that to the fact, that I had held a photo of this same aircraft most of my life, and the odds seemed astronomical.
I called my surviving grandfather, Lionel Churchill, and told him what I had found, and he confirmed that he was in the right place at the right time to have flown in the Canso with my grandfather, Carl they were both posted to 103 Search and Rescue Unit in Greenwood NS.
Both of my grandfathers served Canada during the war, and went on to have successful careers in the RCAF, and a lot of that was highly influential in my own decision to join the military (albeit Navy) years later.
(My grandfather Lionel told me I was out of the will for being an "anchor-clanker" as opposed to the Air Force's equivalent: a gentleman). Knowing that 11024 had such a historical significance to me and my

I was eager to contact someone about it and not only get a closer look, but to bring my grandfather, Lionel, down to have a look at the aircraft he had flown in 64 years earlier.
This visit happened last week where my grandfather and his son (Chris), as well as my dad (Carl Jr) and I got to see first-hand the Canso that for so long had only been a black and white image on a wall. I cannot fully express how meaningful it was to see 11024 in person, to climb aboard and breathe in the air that only aged machinery can omit, or to sit in the cockpit and hold the same controls that my grandfather piloted this aircraft with so many times, or to stand on the wing in an (admittedly failed) attempt to recreate the old photo, or to just sit in her and soak in how significant this experience was.It was also quite inspiring to see my 89 year old grandfather climb inside (he was quick

to point out that 11024 had aged better than he had) and see him sit in the co-pilot seat again, just as he had on 8 Oct 1951, which as it turned out had been more than just a SAR.
On 8 October 1951, Princess Elizabeth and her husband, Prince Philip landed in Montreal to embark on their first official royal visit, only less than four months before her ascension to the throne as Queen Elizabeth II.
On this day, the flight record states that 11024 with both of my future grandparents aboard "proceeded to their holding area on the track of the Royal aircraft.
After the aircraft landed at Montreal F/O Ensom returned to Greenwood". It seems that their mission that day was to respond to any distress experienced aboard the Royal aircraft.

I cannot thank Bob and Derwyn, Grant and Patrick enough for taking the time to show us around their facility and allow us to visit this splendid display of RCAF history, which is being beautifully restored and preserved. It was so meaningful to my family that everyone there was so open and accommodating in showing us around 11024, and answering our many questions. I could feel a closeness with my Grandfather Carl Sr that I hadn't in many years
by knowing a little bit more about his history, so I am tremendously grateful to the 11024 team for allowing me that privilege. I am eagerly awaiting news of all the "firsts" to come, and cannot wait to see and hear her fly at the Comox Airshow this summer, where I will have my son and daughter with me and be able to proudly point in the sky to the aircraft that their great grandparents flew together in so many years ago.
Thank you guys very much.