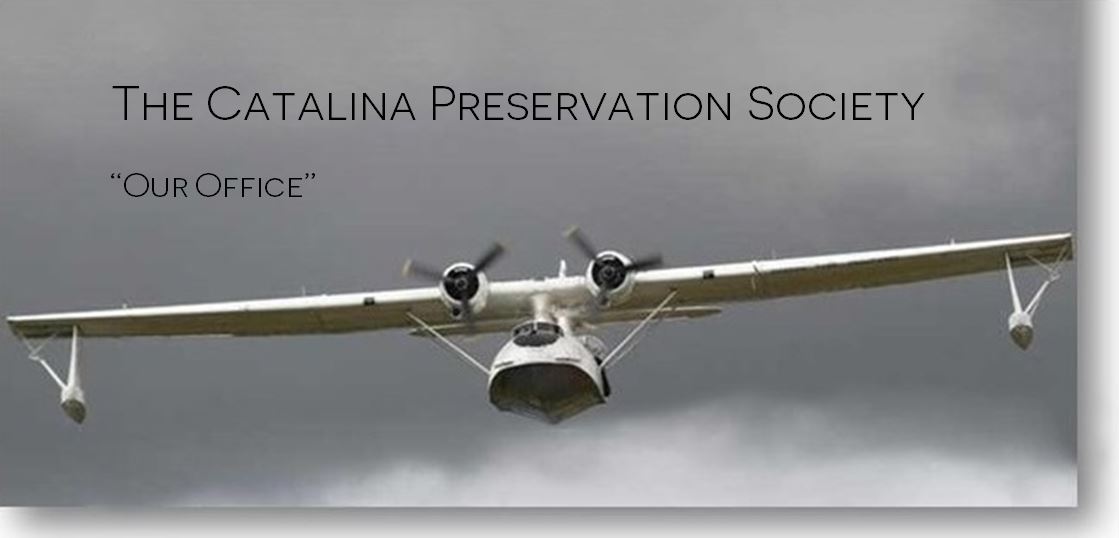 ---
---
In 2010 PBY-5A Canso C-FUAW was found parked on the outer edges of the Hay River airport weathered and beaten by the North West Territories harsh climates.
Her services no longer required, bids were being entertained that would allow "The PBY" that began her career on Vancouver Island, served her country in both military and civilian life and escorted Princess Elizabeth and Prince Philips on their 1951 Canadian visit..to leave Canada.
PBY-5A Canso C-FUAW was privately purchased and returned "HOME" to Victoria British Columbia where, in 1944 she had began her career at #3 Operational Training Unit Pat Bay as R.C.A.F. 11024.
The Catalina Preservation Society is a Non-Profit Charitable Society formed to help support and guide her restoration to original 1944 RCAF configuration.
We need Your Help to keep the Legacy of this iconic Canadian PBY flying in Canada
---
Why You Should Give
Your gift will insure that the legacy of the Consolidated PBY will be preserved and future generations will learn about the significant contributions this Flying Boat has made to aviation.
---
Sponsorship Opportunities
Opportunities for sponsorship at The Catalina Preservation Society are extensive and varied, and sponsorship packages can be tailored to your organization's individual requirements. Providing a range of services to the community and visitors.
We attract over 25,000 event visits, 30,000 webpage views 200 website enquiries and are followed and seen by over 15,000 Face Book folks each year.
History is, more than ever, hugely popular with young and old alike so it's a great area for sponsorship, offering you the opportunity to get your message across directly to your customers.
---
Recent Sponsors
Companies and organizations that have recently sponsored exhibition and events with The Catalina Preservation Society, either providing cash supported or services and products donated in-kind, include:
Victoria Air Maintenance Ltd
Heritage BC
Island Graphics, Victoria BC
Nurndy Graphics
Forefire Enterprises
Victoria Flying Club
British Columbia Aviation Museum
The Victoria Epilepsy and Parkinson's Centre Society
Abbotsford Airshow
Comox Airshow
The Town of Sidney, BC
Victoria Airport Authority
---
Your support means a great deal and helps us:
Continue ongoing restoration projects
Participate in Aviation Events
With general costs associated with operating a Society
Explore our current PBY Projects:
---
Ways to Give
Online via PayPal
By Mail
Send a check, made out to The Catalina Preservation Society , to: