A great biography of Reuben Hollis Fleet
by
The National Aviation Hall of Fame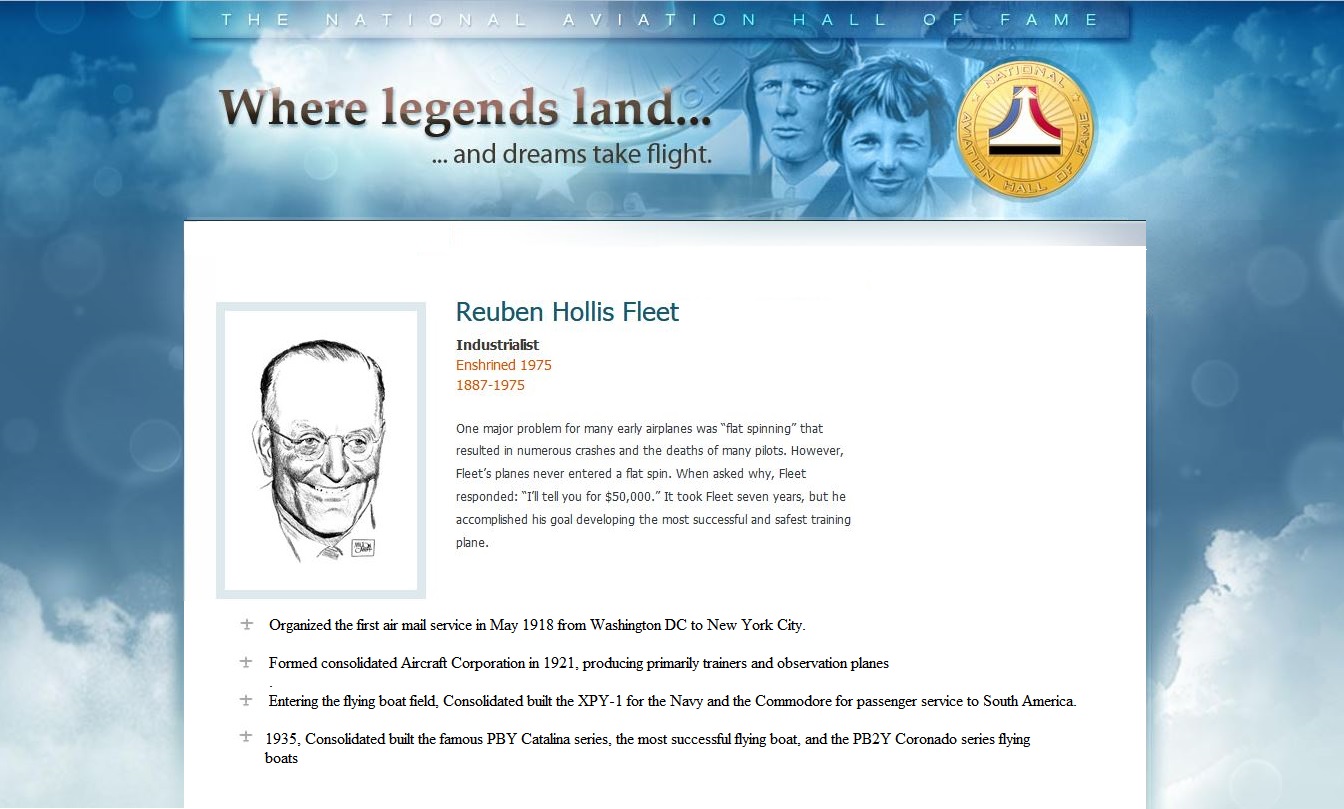 The National Aviation Hall of Fame Biography
Major Reuben Hollis Fleet had a long, distinguished, and very colorful career as a pioneer aircraft manufacturer, military officer, pilot, advisor to government officials and for 30 years as an interested private citizen.
Reuben Fleet won Army pilot wings No. 74 in 1917, organized the first air-mail between New York and Washington in 1918, was the Army Air Services' Chief Contracting Officer after World War I and founded Consolidated Aircraft Corporation in 1923. He became the leading producer of Army and Navy trainers and in the 1930′s moved into the field of multi-engine aircraft with great success as demonstrated by the famed PBY Catalina flying boats and B-24 Liberator bombers which contributed so much to American victory in World War II.
Above all Reuben Fleet was an unabashed patriot. He believed in the basic virtues which made his beloved country great — self reliance, personal integrity, respect for truth, living within one's means, devotion to duty, thrift, belief in God, love of country. The Major always was a staunch advocate of free enterprise, coupled with a belief in minimum government control and less taxation.
It is appropriate to begin a review of Major Fleet's career at the time he was Contracting Officer for the Air Service at Dayton — then McCook Field, of which he was also business manager. When Fleet arrived at Dayton from Washington in January 1919 everything was in a turmoil as wartime dollar-a-year executives left to return to their regular peacetime jobs, many of them with the automobile industry. Supervising hundreds of contracts and thousands of employees, Fleet placed McCook Field and Army procurement back on a business-like status. Read More