Abbotsford 2015 AIRSHOW
August 7, 8, 9


Don't miss this incredible show – August 7, 8 & 9, 2015 at Abbotsford International Airport.
The US Air Force's F-22 Raptor joins a world-class lineup featuring the Breitling Jet Team from France, the Canadian Forces Snowbirds and several other aviators, expressing the International flair that has built the Abbotsford International Airshow over the past five decades. In addition to a solo performance, the F-22 Raptor will participate in a Heritage Flight formation with the beautifully restored 1945 P-51 "Val-Halla" from Washington's Heritage Flight Museum.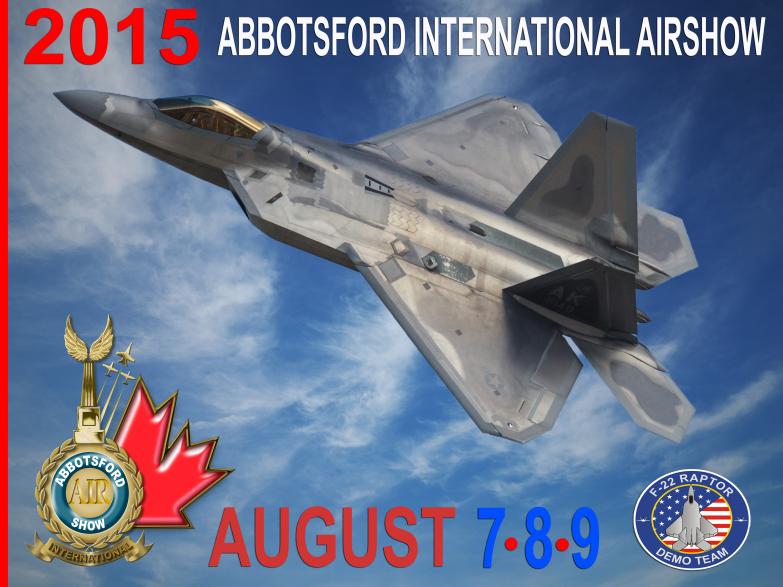 The F-22 Raptor is the US Air Force's newest fighter aircraft. Its combination of stealth, supercruise, maneuverability, and integrated avionics, coupled with improved supportability, represents an exponential leap in warfighting capabilities. The Raptor performs both air-to-air and air-to-ground missions allowing full realization of operational concepts vital to the 21st century Air Force. Spectators will be thrilled by the flying skills of Raptor Demonstration pilot, Captain John "Taboo" Cummings. – See more